Specified Play Equipment Company designs and furnishes equipment for the mind and body to nurture the educational experiences of Play, Park and Sport. We provide this with trusted partners Berliner, Burke, Lappset + more.
Self Regulated Play Experiences For All Ages & Abilities, To Exercise Risk, Failure & Mastery
Various TYpes of play
Inclusive, independent, cooperative and other types of play are essential in building the foundations for self and community.
MODERN STRUCTURES
The world is changing and so are styles of playgrounds and structures. There are new solutions for cities and urban areas.
PLAYGROUNDS For any SITUATION
Whether structures are needed for commercial spaces, public / private parks, indoors, really anywhere, there are many suitable options to maximize available spaces.
SPEC ADVENTURES : TRIALS AND MoVEMENT
SPEC Adventures focuses on trials and movement. We facilitate / provide these structures, however the movements, choices and actions taken are ultimately determined by them.
OUR philosophy: Play Is spontaneously chosen individually directed + intrinsically motivatED
STARS OUT DURING THE DAYtiME
Its now possible to see and research the constellations and stars during day time. Play Planetarium is a learning annex ideal for studying many subjects. Learn More / Cut Sheet ▹▹
FLORA : WOODEN PLAY SETS
Flora play sets are inspired by nature and built w/ environmentally friendly materials.
CUSTOMIZaBLE AND UNIQUE PLAY STRUCTURES
Is it a diving whale or a creature from outer space? Either way it caught your eye, didn't it? Custom challenges our perceptions of playgrounds. These modern structures are cityscapes of the future, made for all senses.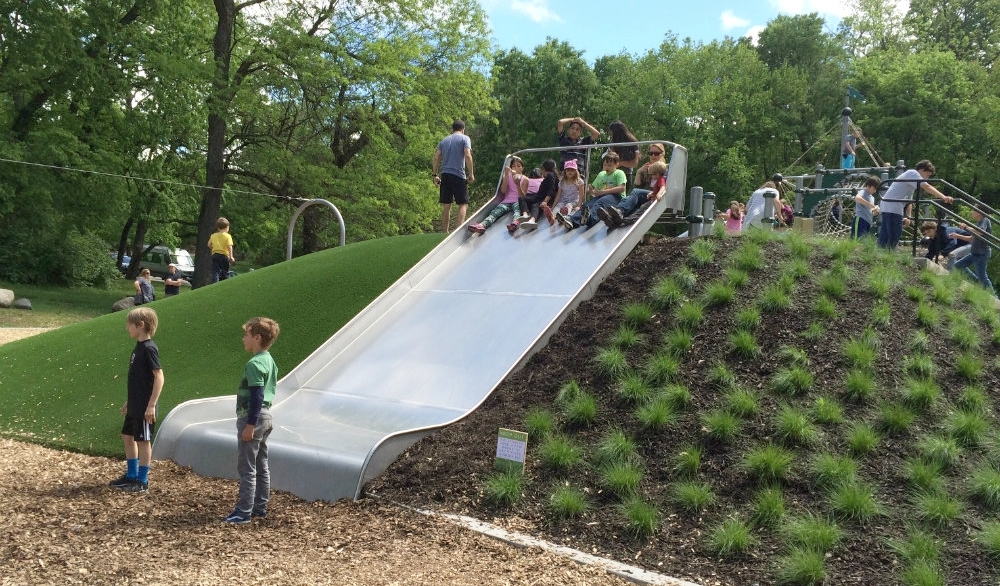 Custom built slides for specific elevations, embankments, and various material needs.
PERCUSSION PLAY : OUTDOOR Instruments - FLOOR PIANOS
High energy and engaging, these floor pianos are engineered to perform in all environments. Children and adults alike are able to compose music as they tap, jump and dance. Heavy-duty stainless-steel, installed flush to the ground, works in schools, parks and other public spaces.
SPEC's natural division. We make equipment /projects using Black Locust wood. Native to North America.
PLAY EQUIPMENT FOR LIFE : This claim means a lot. It defines the way playgrounds are built. Sustainable & high quality materials + first-class workmanship = Quality that lasts .
PLAY THAT MOVES YOU : Play Moves us every day and drives us to create and innovate. Play brings communities together and keeps kids and families active, healthy and happy.
VIEW MORE @ WWW.BCIBURKE.COM
WORLD OF PLAY & SPORTS : Increasing concentration, improving social skills and fostering creativity in safeenvironments.
TEDx : Exploring barriers IN PLAY
Chad's talks about the barriers that exist in our communities that keep large populations of children, siblings and adults from participating in play and recreation with each other.